Lighting
Set. Turn on. Enjoy your home.
Whoever you are and whatever your home looks like ezon.io is for you. We heavily focused on lighting to give you the right atmosphere, everytime.
Without necessarily having to replace your lamps, ezon.io allows you to control through your traditional switches, our portable buttons or the APP every light fixture.
You can organize your lamps into groups or you can even create entire scenarios that allow you to quickly recall the perfect situation in just one click. Do not add any boundaries to your imagination, with ezon.io, you can do what just pop up in your mind in no time.
Want to gift your home a little facelift?
Find out the Illunaluce x ezon.io design LED lamps collection.

illunaluce x ezon.io lamps
Consumption control
Check consumption and optimize your energy costs.
Within the consumption control integrated into the ezon.io APP, you can now keep monitored the consumption of every household appliance. This will allow you, not only to monitor your monthly energetical costs but also to make eco-conscious decisions based on real data about the status of your appliances (an old and outdated household appliance could cost you more than buying another one, on the long term).
A little investment today: save more tomorrow.
Load management
Black-out due to exceeding of consumption? Never again
With the ezon.io load management solution you will say "Bye" to consumption limit exceedings that could lead to forced black-outs. Thanks to our tech, you can decide the priorities of each appliance. When the (configurable) warning threshold is met, ezon.io will detach (and rearm) of every single appliance, without any black-out.
Roll-up shutters
Add smart functionality to your electric roll-up shutters.
Don't worry if you forgot to lower your rolling shutters or awnings. Control them wherever you are with the APP and just with one tap, you will be safe from thieves and bad weather. Manage back home/away scenarios, via buttons and/or APP, and secure your home with a click without having to act individually on each roller shutter. ezon.io is compatible with all roller shutters and motorized shading systems.
Smart sockets
Smart. Invisible. Programmable.
Never use again hard to hide, bulky external devices that clutter your room. The ezon.io modules are meant to be hidden behind your existing electrical socket. Without any extra masonry work.

Remote voice control
Manage your home wherever you are
ezon.io Hub allows you to manage your home remotely or through your favorite voice assistant (like Amazon Alexa© or Google Nest©) thanks to our cloud-based functionalities.
EZON.IO HUB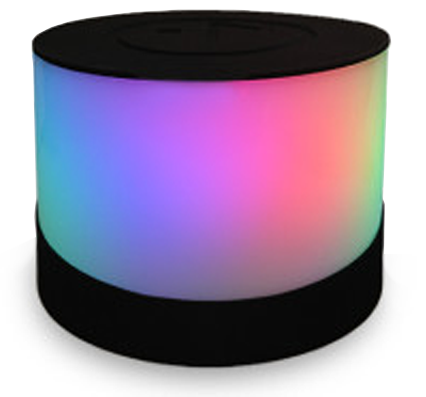 Light sensors
Never stand in the dark. Save up to 44%.
The ezon.io light sensor allows you to automate the management of your ezon.io modules based on the conditions of light. For example, you can switch on/off the outdoor lights in the garden, raise/lower the electric rolling-shutters or adjust the light intensity of the Illunaluce x ezon.io lamps.
Buttons
At your fingertips. Anywhere you want.
Have fun creating new control points without the need for additional cables and invasive interventions. Use it like a remote from your sofa.
Powerful but tireless: 100.000 clicks on a single charge. You can also quickly recall scenarios and actions on groups of ezon.io modules
Kit
Ready. Set. Go!
Start since day one to test the efficacy of the ezon.io ecosystem. Our prepackaged kits are studied by smart home experts. Expand it whenever you want.